New MSc course Traffic & Transport Information Design
I always disliked the fact, that information design was understood and treated as a tiny part of graphic design. So I was happy to hear, that there is now a MSc course specifically for traffic & transport information design. I fact, I was so happy that I had to join the team of expert lecturers …
The International Institute for Information Design (IIID) announced its first international MSc course, organized in close co-operation with the FH St. Poelten University of Applied Sciences (FHSTP), Austria. It is the first in a row of courses IIID is authorized to operate under the auspices of UNESCO. Accredited by the "Fachhochschulrat" (FH Council) it will start in autumn 2011. The five semester MSc course is based on distance teaching and has one blocked module, once every semester, on the spot at the FH St. Poelten, Austria. The language of instruction is English.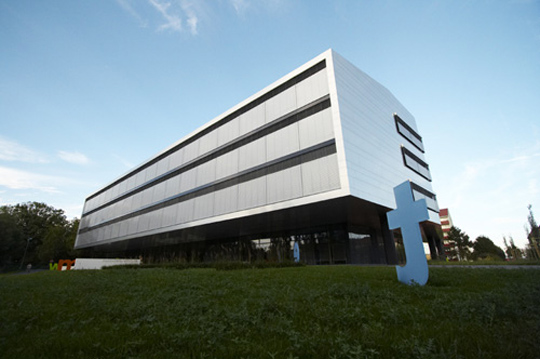 The course offers seminal opportunities to BA and BSc graduates of disciplines like Information Design, (Visual) Communications Design and Graphic Design. Interested applicants with subject related backgrounds from disciplines other than design might likewise feel attracted. Proven life experience increases the probability of acceptance to the course and can be accepted in lieu of a design-related background.
The faculty of the Traffic & Transport Information Design MSc course consists of internationally renowned experts from 11 countries.
Traffic & Transport Information Design not only embraces subjects like wayshowing, wayfinding and signage design, it also covers sound, haptic and olfactoric information, mobile devices, global navigation satellite and in-car navigation systems, real-time traffic information, danger warning, rescue and escape information, evaluation methods and contract management.
Homepage of the Traffic & Transport Information Design MSc at FH St. Pölten: http://www.fhstp.ac.at/weiterbildung/traffic-transport-information-design
PDF with general information: http://www.fhstp.ac.at/weiterbildung/traffic-transport-information-design/ttid/WB_Folder_TRAFFIC.pdf
Curriculum: http://www.fhstp.ac.at/weiterbildung/traffic-transport-information-design/ttid/Curriculum_TTID.pdf