Let's Meet Typomapp 2.0 — The Typography Knowledge Map
A lot of typographic knowledge is available in printed books and online in Wikipedia, web forums and the like. But you can usually just access it using a certain hierarchy based on topic, history or maybe just the alphabetic order of typographic terms. But what if you are interested in typographic information about a certain area? That's where Typomapp comes into play. It collects data around certain points of interest. Those "POIs" are categorized by Personality, Place, Event or Foundry. With a slider you can narrow your selection down to a certain time frame between the beginning of printing with moveable type to the present day.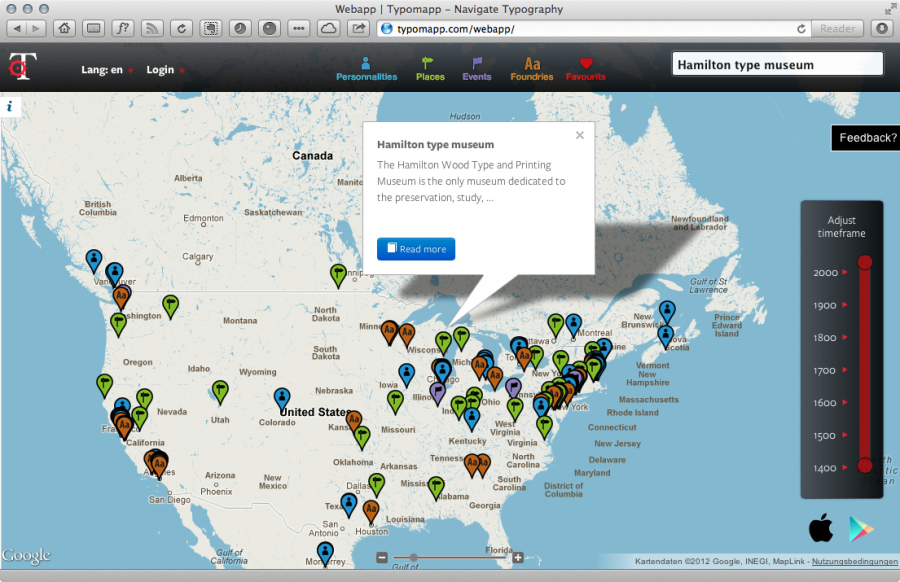 Typomapp is available as free map within a web browser or as smartphone app for iOS and Android. The web map has just been upgraded to version 2.0. The new version is available in several languages (English, French, German) and has a stronger focus on user participation. You can easily share existing points of interest, create new ones or make corrections, if you find any mistakes. The map can also show the typefaces a type designer has created using MyFonts sample texts. Currently the map already covers over 500 "Personalities" and over 100 type foundries.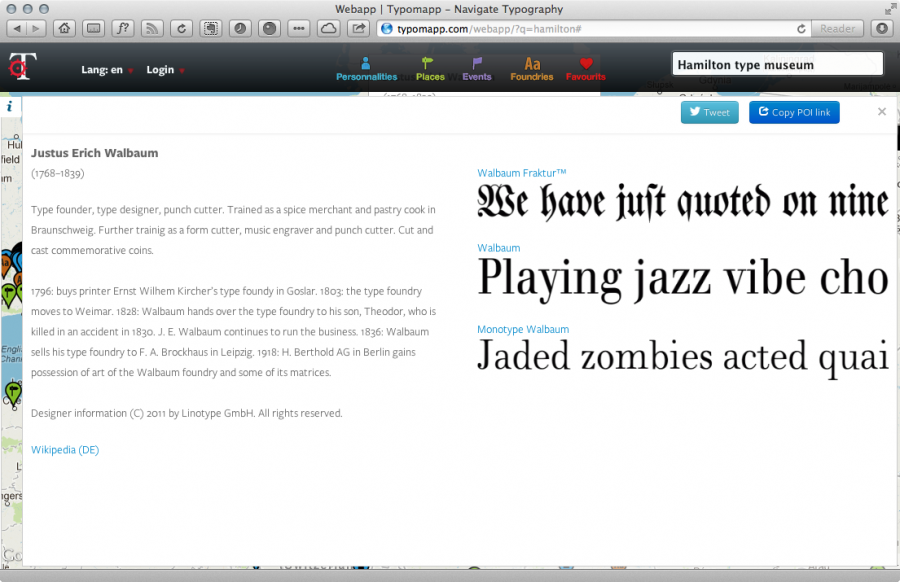 If you are traveling you can use the Typomapp smartphone apps. They will instantly show you interesting typographic locations in your area. The web map and the links to the smartphone apps can be found on http://typomapp.com